New Equipment Model
New Equipment Model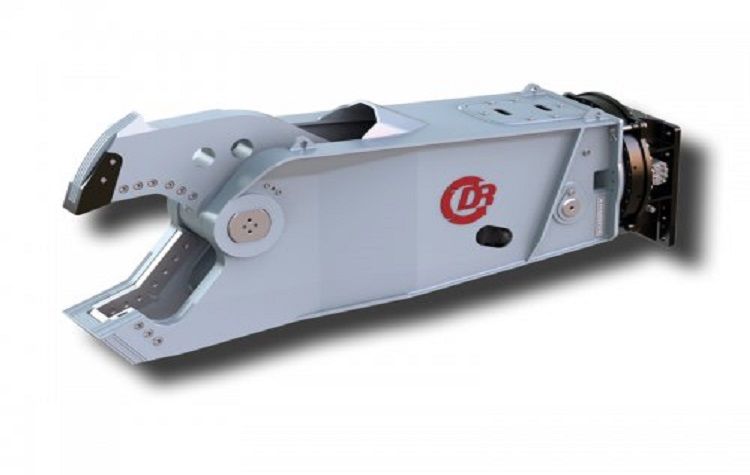 The Kinshofer DXS mobile shear series with 360 degrees roation has been engineered to achieve an optimal power to weight ratio. This Robust tool can be used for a wide variety of jobs including concrete and steel construction demolition, scrap yards, conditioning of industrial mixed scrap and even processing steel reinforced concrete.
Thanks to the DemaPower 2.0 system the DXS shears feature up to 25% more power.
The heavy duty bearings result in a reduced bushing wear without tolerance. The optimal power to weight ration as well as the offset angles of the two cutting blades provide a huge cutting force.
A largely designed opening of the robust mouth is ideal for scrap and concrete
PRODUCT RANGE:
Rotating for mount on dipper or boom:
DXS-40-A: For excavators with 18 to 25t / 39600to 55000 lbs (boom) or 25 to 35t / 55000 to 77000 lbs (dipper)
DXS-50-A: For excavators with 25 to 35t / 55000 to 77000 lbs (boom) or 35 to 50t / 77000 to 77000 lbs (dipper)
DXS-50-A: For excavators with 32 to 50t / 70400 to 110000 lbs (boom) or 50 to 70t / 110000 to 154000 lbs (dipper)
DXS-70-A: For excavators with 35 to 65t / 77000 to 143000 lbs (boom) or 60 to 80t / 132000 to 176000 lbs (dipper)
Rotating for mount on dipper or boom with integrated OQ80 Q-Lock adapter:
DXS-40-FQC: For excavators with 18 to 25t / 39600 to 55000 lbs (boom) or 25 to 35t / 55000 to 77000 lbs (dipper)
DXS-50-FQC: For excavators with 25 to 35t / 55000 to 77000 lbs (boom) or 35 to 50t / 77000 to 77000 lbs (dipper)